Project Management is all around you. If you are managing wireless projects then maybe you need some tools and templates. That is why I have signed up my affiliate to offer you the Project Management Tool Kit. This will help you getting the projects kicked off the right way.

When working in project management it really helps to have some templates to get started. If you need some tools then I think this will help. Get some templates and tools that would help you improve your PM work. Click Here! If you are on your mobile then scan this.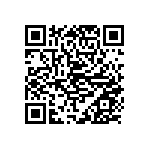 The project management tool kit will give you the templates that you need to manage any project. These templates will help you start the project off the right way. They do offer free project documents that can give you an idea of what they have to offer. Maybe that is the place to start.
Getting started is half of the battle. You are in business to make money, When doing deployments you need to have all the tools from the beginning to the end. Start off with the project management tool kit to make sure the beginning of the project goes as well as the middle and the end. Get aligned from day one.
In the past I didn't always take the time at the beginning to plan out the deployment. However, you learn over time that the planning prior to deployment is a key factor to success and to better margins. How can you improve your processes if you don't have nay in place to begin with? Just take some time to set them up and then you can improve over time. You need to start with a plan, then improve the plan as you go along and learn more about how the project is rolling out. This is why you need all the tools you can get, why not start with the project management tool kit?